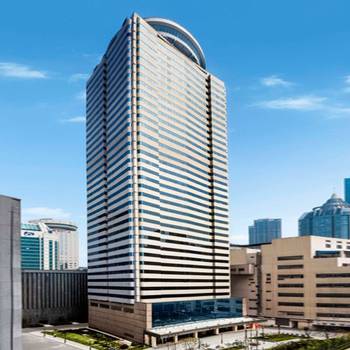 The Deacon House Wuxi provides a great place for travelers to relax after a busy day. The Deacon House Wuxi is an ideal choice for travelers who want to take in the sights and sounds of Wuxi.
Boasting a convenient location, the hotel is just 2km from Wuxi Railway Station and 18km from Sunan Shuofang International Airport. Being just minutes away from Sanyang Plaza Metro Station allows guests to explore the city with ease. With Qinbangxian Former Residence, ZhongLou ShangYeJie (WuXi ShangYe DaSha GouWu ZhongXin Dong) and Former Residence of Qian Zhongshu all within a short distance, there is no shortage of things to do in the area.
After a long day of sightseeing, guests can retire to the comfort of the hotel. This Wuxi hotel provides parking on site.
Our guests rate this hotel as one of the best hotels for cleanliness. For guests traveling on business, this hotel is consistently one of the most popular choices.